ARINS allows Airports to easily manage their visitor card issuance and reporting in accordance with the provisions of the Aviation transport security regulations.
ARINS caters for Airports whom wish to issue Hardcopy or printable cards for both photo and non photo applicants.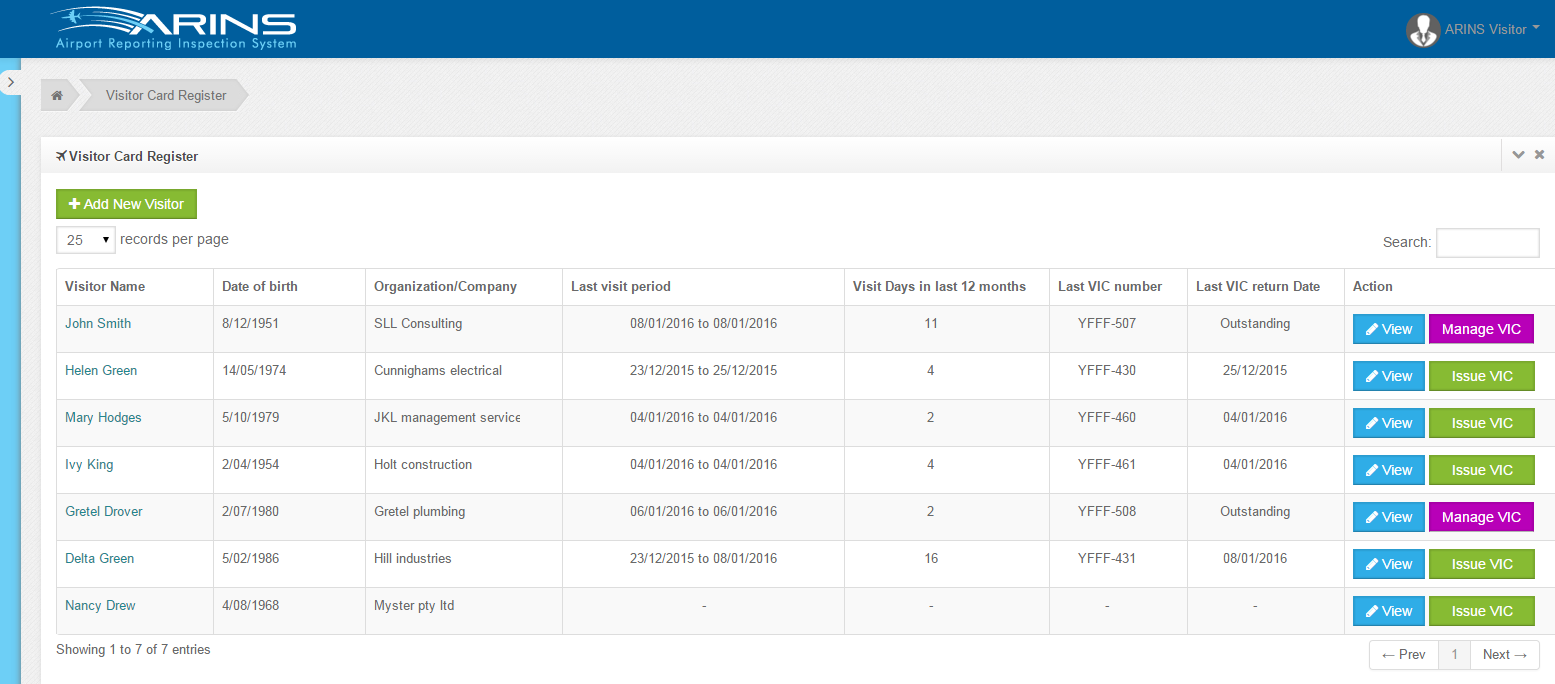 It's easy to user interface allows Airport staff to quickly create and administer Visitor cards, as well as be advised if the user will exceed their maximum 28 day visitation over the previous 12 months.
ARINS provides the ability for visitors to pre-register their details prior to arriving at the Airport, subsequently reducing time required by Airport staff in entering visitor details.
ARINS provides the ability for your Airports VIC issuing agents to be granted access to the Visitor's card module. This means you can see at the click of a button your agents VIC issuance history and register.